Columnist and Book Reviewer
Liz O'Donnell is an opinion columnist in the Irish Independent daily newspaper which enjoys the biggest readership in Ireland. She writes mainly on politics and public affairs.
Consultant & Lecturer
Liz O'Donnell provides Consultancy, Lecturing and Advisory services for corporate, educational and various other organisations in the field of government relations and public affairs.
Public
Figure
Liz O'Donnell engages in a wide variety of charitable works and fundraising as a public figure as being a consistent champion for human rights, development & the rights of minorities
Former
Politician
Liz O'Donnell was first elected to the Dáil in 1992 and served as Progressive Democrats TD for Dublin South from 1992 to 2007. She retired from politics following the 2007 General Election.
---
RSA 
Chairperson
Liz O'Donnell has been appointed as chairperson of the Road Safety Authority by the Government.
---
New Road Safety Guidelines Launched for Drivers and Horse-Riders
Road Safety Authority (RSA), Horse Sport Ireland (HSI) and An Garda Síochána have launched a set of guidelines for drivers and horse-riders on how to share the roads safely. The booklet was launched on Simmonscourt Road near the RDS by Minister for Transport Paschal Donohoe TD who was ably assisted by Melanie Young, a member of the Team Ireland Equestrian u25 eventing squad and members of the Garda Mounted Unit.
---
LIZ O'DONNELL
LIZ CURRENTLY WORKS ON A DIVERSE PORTFOLIO OF ACTIVITIES WHICH INCLUDES BROADCASTING, JOURNALISM, PUBLIC AFFAIRS CONSULTANCY AND LECTURING. SHE REMAINS COMMITTED TO DIVERSITY IN POLITICS AND BUSINESS AND IS AN ADVOCATE ON GENDER EQUITY AND WOMEN'S PARTICIPATION IN PUBLIC LIFE AND POLITICS.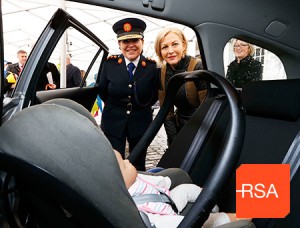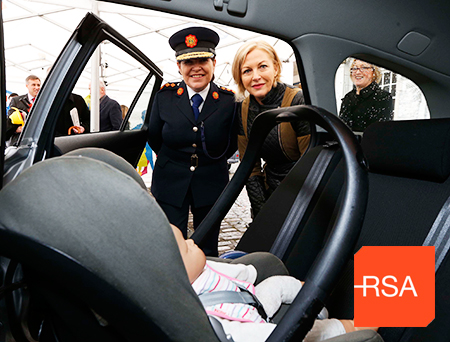 Liz O'Donnell - Latest Events
READ MORE BLOG
38,519: NUMBER OF PEOPLE KILLED ON ROADS NORTH & SOUTH SINCE RECORDS BEGAN 10 November 2015: The Minister for
Read Liz O'Donnell's column in the Irish Independent

Charity's decision to cut grants just didn't add up
There is nothing like a mugging on live radio and the white heat of public anger to produce a spectacular U-turn. Sometimes the grievance aired is justified – and this week, although the target was a charity and not the Government for a change, the outrage was no less vocal. It was a public relations crisis for a well-regarded charity.
---
A test of humanity that we are failing badly
All politics is local and undoubtedly this Government will be judged on its performance primarily on national issues which mostly concern the electorate. That reckoning is imminent as an election draws ever closer. With all the domestic demands of unprecedented floods and storm damage, angry nurses and inter-party rivalry, inevitably the political and media focus has drifted away from foreign affairs. Read More…
---
Distant deal paved way to pack up Troubles
Media coverage of State papers from 1985 this week provided a window into the way we were 30 years ago.