In 2018, the Houses of the Oireachtas commemorates the 100th anniversary of the parliamentary vote for women in Ireland.
1918 was the first time Irish women were permitted by law to vote and stand in parliamentary elections. 1918 was also the year in which the first woman was elected to the British Parliament at Westminster. Countess de Markievicz, who represented a Dublin constituency, never took her seat at Westminster. Instead, she joined the revolutionary first Dáil, becoming the first female TD.
To mark the centenary, the Houses of the Oireachtas is hosting a programme of events that will highlight the history of the suffrage movement and its leaders in Ireland and the impact of wider voting rights.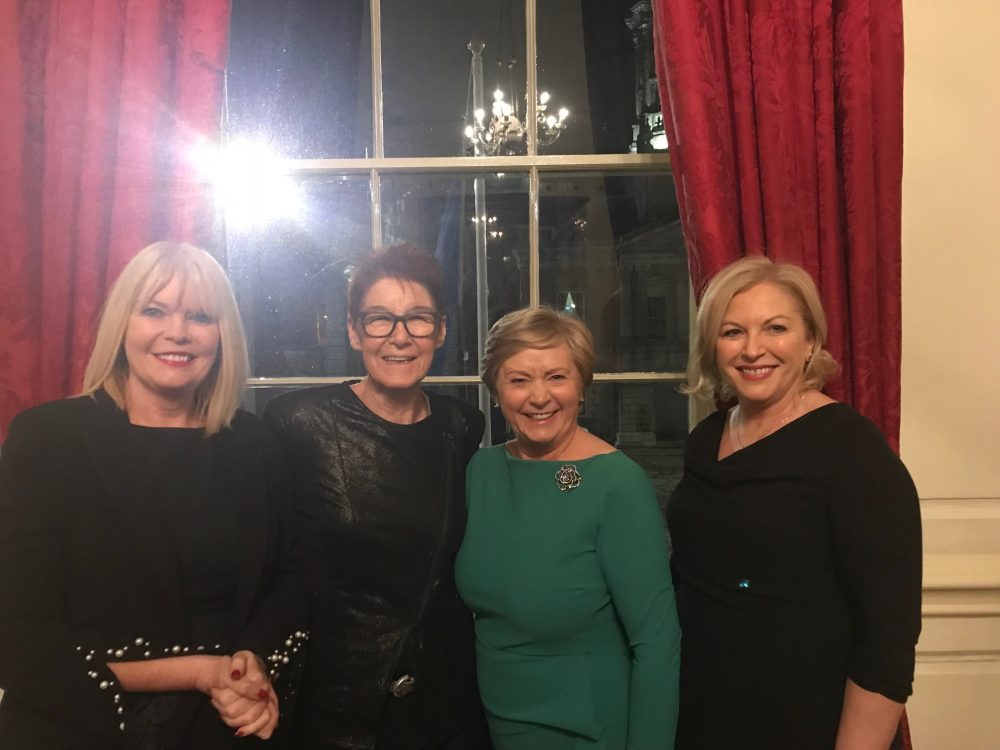 Pictured in Dublin Castle Friday 30 Nov Minister Mary Mitchell O Connor, Dr Ailbhe Smith, Frances Fitzgerald TD and Liz O Donnell Former Minister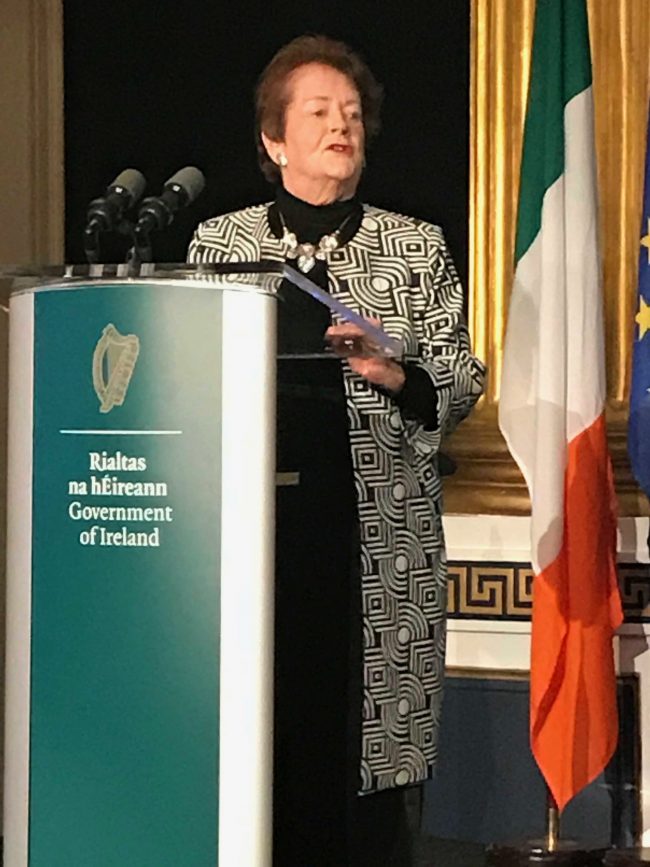 Pictured former Minister Mary O' Rourke