Liz O'Donnell – Political Career 1991-2007
Liz O'Donnell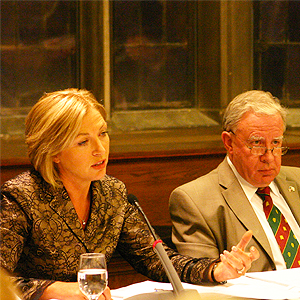 Early Career
Liz O'Donnell studied at Trinity College Law School and was first elected to Dublin City Council in 1991 for the Rathmines Ward. She had earlier been Vice Chair of the Women's Political Association and had worked on the Presidential Campaign of Mary Robinson.
ELECTION 1992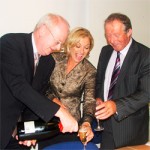 Liz O'Donnell was first elected to the Dáil in 1992 and served as Progressive Democrats TD for Dublin South from 1992 to 2007. She had a distinguished career in the Dáil that began as PD spokeswoman on Health and Social Welfare from 1992-93. She served as Party Whip and Justice Spokesperson from 1993-97. During this time, she tabled several important Private Members' Bills on Criminal Justice and Law Reform
Minister Of State • Chief Whip • Deputy Leader
Following the June 1997 General Election, she negotiated the Programme for the Coalition Government between Fianna Fáil and the Progressive Democrats, along with her then party colleague, Robert Molloy.
In July 1997, she was appointed Minister of State at the Dept. of Foreign Affairs with responsibility for Overseas Development Assistance (ODA) and Human Rights – she was Minister of State at the Department of Foreign Affairs from 1997 -2002. In this capacity, she had a role in Anglo-Irish relations. She was a member of the Government's negotiating team in the multi-party talks at Stormont, which culminated in the Good Friday Agreement in 1998.
During her responsibility for the Irish Government's overseas development programme, she presided over a period of unprecedented growth in the budget and expansion of the aid programme to developing countries. In 2007, she was promoted to cabinet as Minister of State to the Government on the retirement of Robert Molloy.
Liz was a long-time member of the Foreign Affairs Committee, Committee of Procedure and Privileges and the only female member of the Commission of the Houses of the Oireachtas, the Statutory Body which controls the Dáil and Seanad.
Liz also served as Chief Whip of the Progressive Democrats and as Deputy Leader of the Progressive Democrats.
---
Liz O'Donnell retired from politics following the 2007 General Election.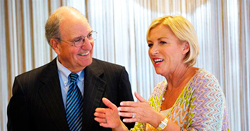 To read from Liz O'Donnell's Key Note Speeches, Addresses & Statements from her time in politics please click on the link below…