Liz recently launched a show for John McColgan in the RHA Gallery last week. It details the lives of those living in the West Bank and Gaza and the challenges and human rights abuses there.
Drawing on visits to Jerusalem, Hebron, Gaza city and elsewhere, McColgan's portraits show the faces of Palestinian fishermen and farmers as well as Israeli settlers, rabbis and ex-soldiers who are critical of the occupation.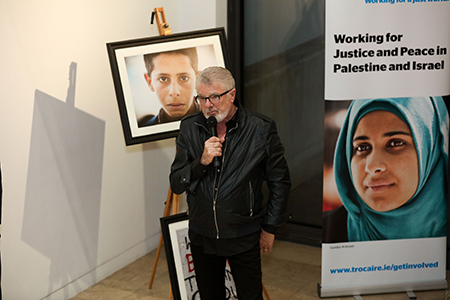 This is Palestine opens at the RHA Gallery at Ely Place in Dublin on Thursday 13th Oct and will run until October 18th.
John Mc Colgan is the award winning producer of Riverdance .
Trocaire – https://www.trocaire.org/
This is Palestine – https://www.trocaire.org/getinvolved/thisispalestine